Career
What do employees appreciate in RETS ?
A good team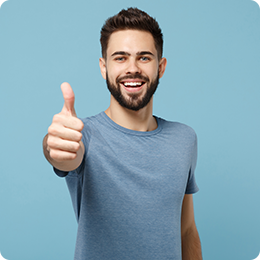 Friendly atmosphere
Stability
Professional development

Apply
If you are interested in our job offer, please send through you CV for the position of your interest. All of the current offers you will find on our notice – board. You may also send your CV by e-mail to: biuro@re-ts.pl. We will contact the chosen candidates, who meet our expectations for the specific position within two weeks from the moment of sending the CV. We invite every interested person to take part in the recruitment process!

Let's talk
The first talk takes place with the recruitment specialist who will ask you a couple of questions. What is more? What is more ? If it is required at a given position, the specialist will verify your knowledge of a foreign language or will once arrange a recruitment meeting.

Let's meet
Usually, the HR representatives take part in the meeting. When it comes to details to be mentioned during the interview, we send them by e-mail or we pass them through a phone talk before the starting it. What is important? Besides the questions that you will be asked during the meeting, we will also present the scope of duties and we will answer all of your questions. Remember, it may happen that we will invite to another meeting !

Welcome to Rets!
We contact all of the candidates invited to an interview, regardless of the decision made by us. During the meeting, you will be given the deadline of our reply. If we decide that you are the best candidate, we will place a job offer! If so, do not hesitate any longer – submit your application for the position of your choice because there are some good chances that you will become a part of RETS team !
Job position: Facility Operation Specialist
The tasks of the facility operation specialist will in particular include the comprehensive implementation of technical maintenance of the building
Scope of duties:
ongoing service of the facility, maintenance in the state of operational readiness of technical systems and devices (i.a. electrical, ventilation, sanitary installations)
Removal and repair of defects and maintenance of subordinate devices and systems
Minor electrical and hydraulic assembly works, implementation of the maintenance plan in accordance with the valid schedule and needs
Control of the works that are being carried out and their documentation, as well as carrying out minor repair and renovation
works
Candidate's profile:
Wykształcenie średnie techniczne, znajomość zasad serwisowania urządzeń
Doświadczenie na podobnym stanowisku
Uprawnienia zawodowe z zakresu SEP E1 do 1kV
Prawo jazdy kat. B, a także obsługa komputera- Pakiet MS Office
We offer:
An interesting work at a stable and developing company
Employment contract
Favourable pay conditions depending on skills and communication
Possibility of trainings and tools to perform the job
Job position: Service Technician
The person employed on such a position will be responsible for the ongoing facility service.
Scope of duties:
Solving any kind of technical problems
Removal and repair of defects and maintenance of subordinate devices and systems, ongoing service of the facility, maintenance in the state of operational readiness of technical systems and devices (i.a. electrical, lighting, ventilation, sanitary installations)
Performing assembly and repair works (electrical, hydraulic, painting and construction)
Implementation of the maintenance plan according to the applicable schedule and needs
Candidate's profile:
Secondary technical or vocational education
Work experience in a similar position
Professional qualifications in SEP up to 1KV are welcome
Willingness to work in shifts and at the weekends
We offer:
An interesting work at a stable and developing company
Employment contract
Favourable pay conditions depending on skills and communication
Possibility of trainings and tools to perform the job